Making Healthy Eating More Affordable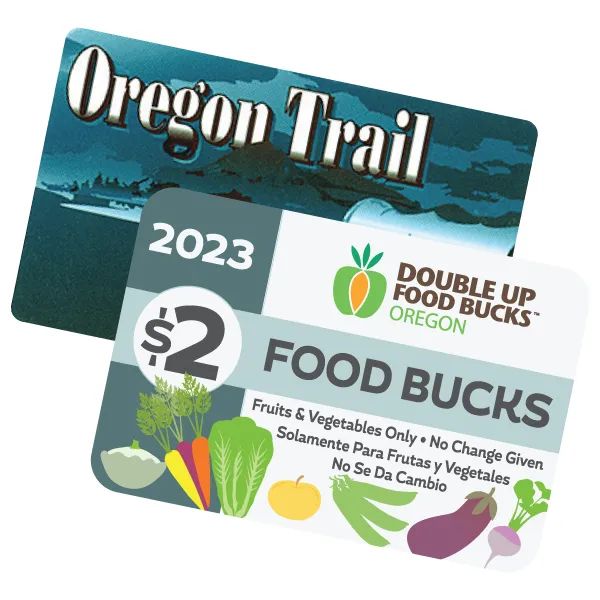 We offer Double Up Food Bucks whenever we are open. SNAP customers can match up to $20 at each market event, helping them stretch food budgets to include locally grown produce, dried beans, mushrooms and plants that produce food.
Customers can also participate at other area markets offering the program: Philomath, Sweet Home and Lebanon. When our season is over, DUFB is available at the Corvallis Indoor Winter Market.
Double Up Food Bucks is even more important as pandemic boosts to SNAP have been withdrawn.
The Farmers Markets Fund in Portland administers funds that come from various sources, including state, federal and private funds.
Many eligible vendors take WIC and Senior vouchers from June through October.