Consignment Opportunities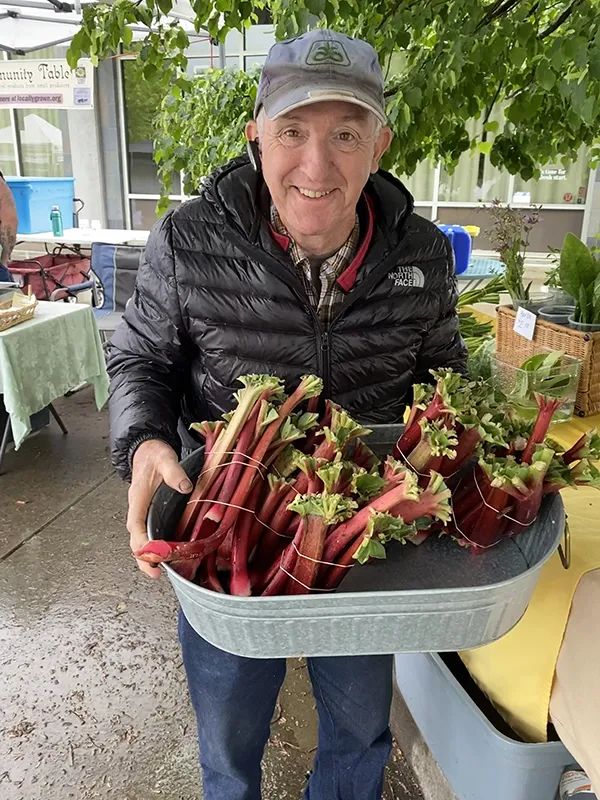 Are you a gardener whose production has exceeded your family's consumption and preservation capacity? Or are you a beginning farmer but you're not quite ready to sell on your own at the farmers' market or cannot sell on site for other reasons? The Community Tables at Corvallis-Albany Farmers' Markets can help in these situations and more. Sometimes it's as simple as one wildly productive fruit tree at the home of two eager children hoping to make some spending money.
Operating on a consignment basis, the Community Tables are an exception to the farmers' market direct sales model. Other market rules still apply, and the products tend to be grown very close to the market sites. The Community Tables add to the diversity of the markets.
Many customers say they enjoy the serendipity of finding unusual crops, like paw paws, at the ever-changing Community Table. For growers, the Community Tables are a cost-effective way to sell small quantities that would not be enough to justify stall fees and membership. At 25 percent of gross sales, the risk is extremely low. There is less paperwork and scheduling, and growers are free to do other things during the market. Community Table operators enjoy helping other growers learn direct marketing. They provide practical tips on marketing techniques such as signs, display and pricing.
We have a quick online application for consigners. (Don't do our full vendor application if you just want to consign.)
If you fill out the form, we'll notify the appropriate Community Table operators. For questions, please use the Contact Us page.
Download our check-in/check-out form. You can choose from two layouts: the Consignment Half Sheet (Word or PDF) if you're selling five or fewer items, or the Consignment Full Sheet (Word or PDF) for more items. Print your very own Community Tables product labels (PDF) with plenty of room to identify your farm or garden and its city of origin, plus the product name and its price.